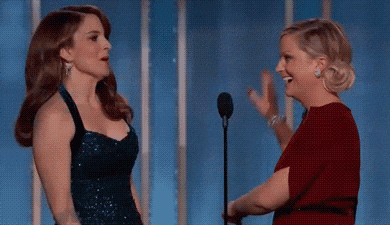 Last week I had to take a test, its been a long time since I've had to take a test!  I'll skip to the end and let you all know, I did PASS! Rejoice! But as I woke up that morning I knew what this doctor's appointment was all about.  The "test". I felt like I was back in school when the teacher walks in and clearly had a bad morning (my guess is her own kids weren't listening and her coffee machine didn't make her coffee just right, then got to the teachers lounge and they were all out of creamer and sugar) and she informs the class to put everything under their desks and take out a pen, it's time for a pop quiz.  A WHAT??? How?? No study guide to memorize, no group work to really reinforce the concepts that were being taught… nothing, just take out a pen. So as I walked in that morning to take my lovely glucose test, that was all I was thinking about. There's really no way to properly prepare for this kind of test. You just have to- do it. So as the nurse was giving the test instructions to me, which was really just one rule, drink the entire bottle of "stuff" in 5 minutes, my mind went back to Mrs. Lapel, my palms started to perspire and I just thought "great my mom and dad are going to so upset if I fail this quiz".  Just kidding… well, kind of. So she starts inputting my vitals and other information in the computer as I grabbed the bottle of "stuff". She gave me three choices and I went with fruit punch. I remember back-in-the-day drinking Jack Daniel Fruit Punch sippers… for some reason, this stuff wasn't seeming as appealing as JD did a few years back though. At any rate, I cracked open the bottle, looked over the label, gave it one good sniff (who doesn't smell unknown food and drinks??) and went back to my glory days…. Chugged it in 14 seconds. I slammed it down on the counter and the nurse looked up with some surprise in her eyes and I was expecting a high-five or her to crack open another cold one, but neither happened.  I have a feeling if Brooke, Jenny and Kelsi were with me we would have been cheering each other on and high-fiving for another round. That didn't happen on this particular morning.      
An hour later I went down for my blood draw and the next day the baseline results came back perfect.  My OBGYN did say I will have to retest at 24 weeks, which is the normal week for the gestational diabetes test.  They had to do an initial test early for me because, one- I have family history of diabetes, two- my age, and three- because I'm carrying multiples.
The other fun part of this past week, I had to do a 24 hour urine collection.  Talk about exciting!! I won't go into details on this test as it really isn't as impressive as the glucose test, but apparently they are testing for protein loss.  Again, due to multiples and probably my age the loss of protein is a precursor for Pre-Eclampsia. Something I desperately don't want, these two need to stay put as long as they can!!
I will patiently wait for the protein test results and pray that everything comes back perfect again!  Next Wednesday, August 15th we have our first TTTS (twin-to-twin-transfusion-syndrome) screening.   Then an OB appointment on the 20th, and another specialist appointment for full-body anatomy scans of each baby on August 30th.  The specialists appointments last anywhere from an hour to three hours depending on which test they are doing and what the doctors needs to talk to us about.  
Thank you for all the prayers for these two little miracles.  They are growing and beating the odds everyday!
God is so good!  
Blessings,
Erica, Baby A and Baby B



Please reload